2023 APPLICATIONS ARE NOW OPEN

There are skills, and then there are the skills you gain from having direct exposure to 200 blue chip clients across multiple industries. The diversity and range of professional experience you can gain at IQbusiness is long lasting: the networks you'll access; the social and team building experiences; and the purposeful projects that make a difference in other people's lives. As a firm with its roots in Africa, we have the passion – and the investment – to take young South Africans where they want to go with their careers with the expertise to meet the challenges of an ever-evolving world.

For more information:
www.iqbusiness.net/graduate
What Our People Say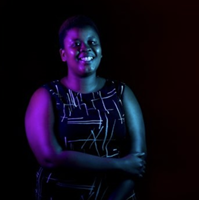 OTSHEPENG BUCKWALTER
basIQs class of 2021
"What made the IQbusiness Grad Programme different?

It was so intense. I have never been so challenged and stimulated simultaneously. It didn't feel like one of those things you had to just get through – you were forced to be an active participant in your own career trajectory.

After graduating, why did you decide to stay at IQbusiness?

I've stayed with IQbusiness because of the multitude of learning opportunities it has availed to me. I've done communications, change management, I've learned how to facilitate in corporate settings – it is endless. There's always something new to learn.
"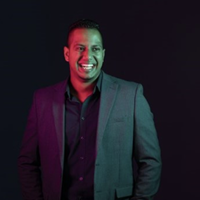 Shay Naidoo
basIQs class of 2020
"After graduating, why did you decide to stay at IQbusiness?

The company culture at IQbusiness is simply phenomenal. Coupled with this, IQbusiness allows me to gain experience and learn valuable skills in various industries, whilst maintaining a healthy work-life balance.

Since graduating, how have you built your career at IQbusiness?

After the basIQ's Graduate Programme, I joined the Analysis line of business. Whilst within Analysis, I have grown exponentially and subsequently been promoted a few times, still growing and learning under the watchful eye of the Analysis leadership team. I am extremely satisfied with my growth at IQbusiness, particularly considering that I had started off in the graduate pool, and am currently a team lead for graduates. I think this is testimony to the rate of growth that can be achieved at IQbusiness."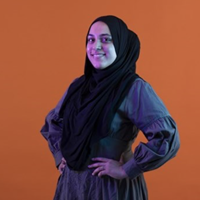 KHADEEJAH CHOPDAT
basIQs class of 2019
"What made the IQbusiness Graduate Programme different?

It was a lot of fun! There was so much learning, and we got to make strong connections with others in our grad group, which was lovely.

Why have you stayed at IQbusiness?

There's been so many growth opportunities, and I love that.

Share your favourite quote with us.

"Keep going. You're almost there and remember, the sun is most beautiful as it's going away" - Yasmin Mogahed"